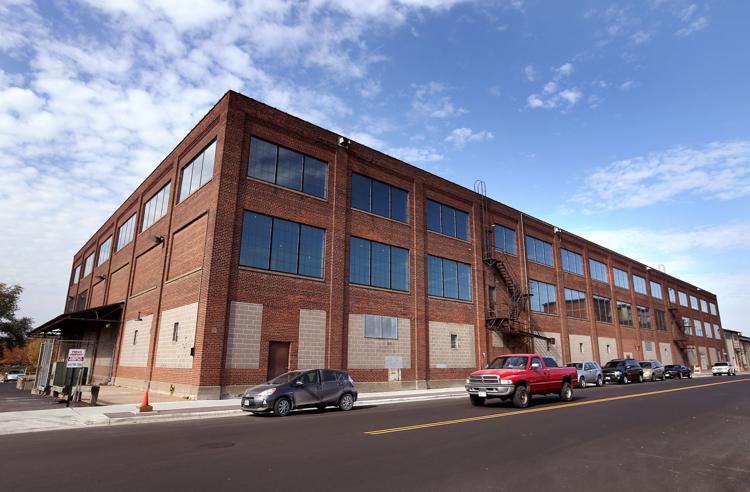 12 May

Downtown La Crosse Development Gets $500,000 State Grant

A $500,000 Wisconsin Economic Development Corp. grant will help the owners of the former La Crosse Plow Co. building reopen it to residential and retail use, after more than two decades of standing empty.

The contract was approved by the Finance and Personnel Committee during a special meeting and approved by the Common Council afterward Thursday evening.

The city applied for the grant to help fund the estimated $32.8 million renovation the property at 525 N. Second St. The money will be paid out to the appropriate parties upon completion of the project.

According to city economic development planner Andrea Schnick, the "demolition" the grant will help fund is, in the case of the historic Plow Company building, rehabilitation and redevelopment.

The contracts cites a goal of finishing the project by Dec. 31, 2018, but Schnick said the city recognizes the project could continue into 2019.

Terms of the grant forbid the city from using the funds to cover more than 30 percent of its project cost — meaning La Crosse must come up with at least $1,666,666 in non-WEDC funding.

According to Schnick, the Cleary family — the owners of the property — and the city are working on a tax incremental financing loan agreement with the city.

Estimated costs of the project include about $10.4 million for building improvements, more than $3 million for demolition, and more than $13.7 million in infrastructure work, totaling just more than $27 million. Other estimated costs that were ineligible for the grant include about $5.7 million for permits and contingencies.

Schnick said the city is excited to see the project moving forward, with an anticipated start date this year.