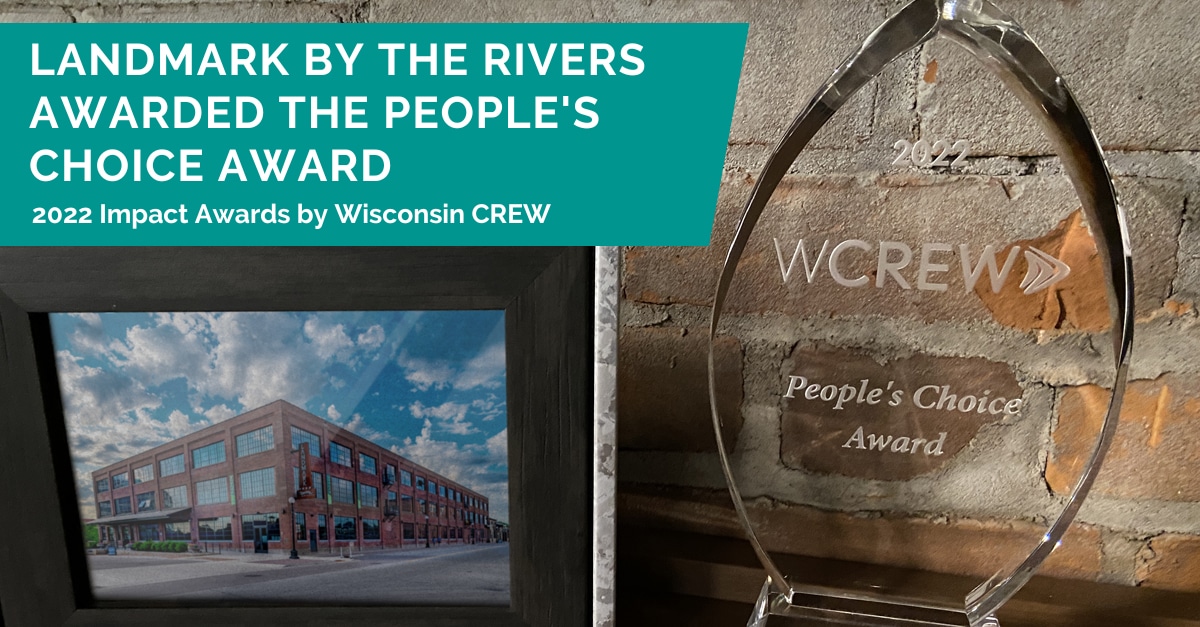 23 Apr

Landmark By the Rivers Awarded the Wisconsin CREW People's Choice Award

Every year, the Wisconsin chapter of CREW Network, the leading organization in Wisconsin for women in the commercial real estate field, proudly recognizes WCREW members and pioneering developments that showcase vision and ingenuity that positively impact our communities.

We are honored to share that our women-owned business, Cleary Management Corporation, was awarded the People's Choice Award in the 2022 Impact Awards by Wisconsin CREW for the renovation of Landmark by the Rivers!

Landmark by the Rivers, a 255,000 square foot adaptive reuse project, was renovated from a historical industrial plow manufacturing complex into the mixed-use development it is today. Thank you to all our partners who helped make this possible!